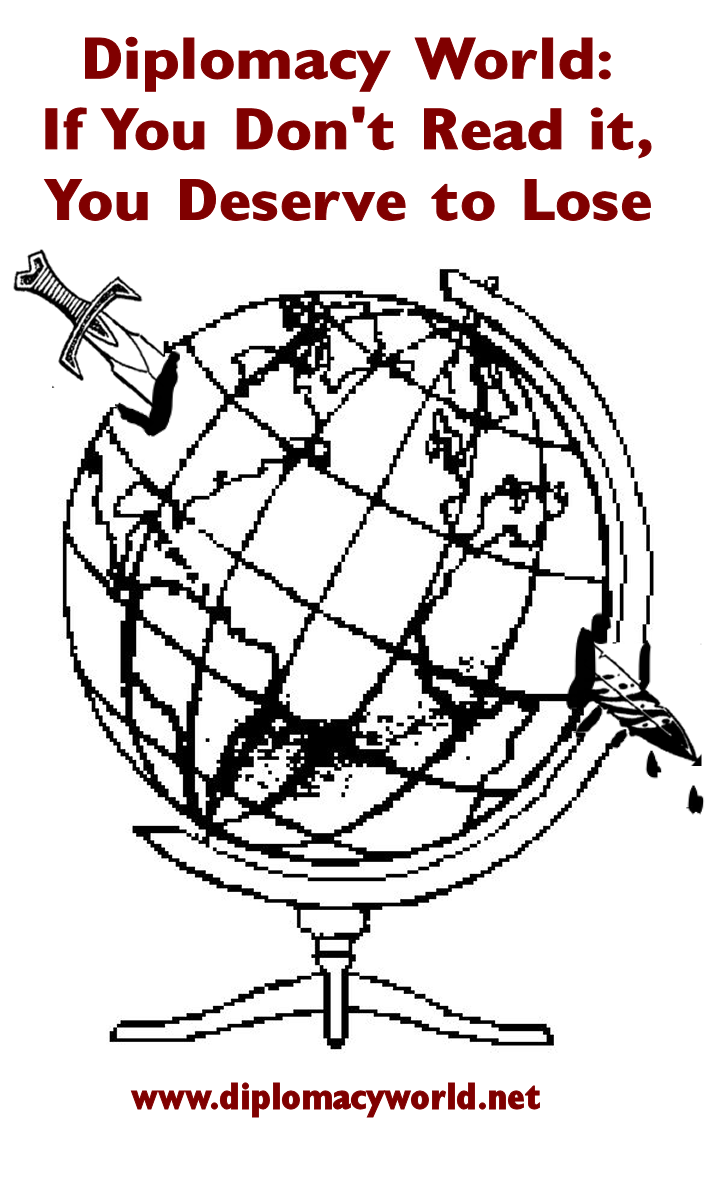 Diplomacy Links
This is a list of Diplomacy material on the net. If you think you know of other sites which I should add, please email me.
Eternal Sunshine - My resurrected (but about to fold) Diplomacy zine, with games and other personal foolishness.
The Abyssinian Prince - The late Jim Burgess published this awesome PBM zine. Here are tons of back issues (which I haven't added to the Archives yet). Page dated but still works.
The Diplomatic Pouch - Like Diplomacy World, but html web-based. Lots of other Dip material on this site too.
Last issue was in 2021.
Diplomatic Briefing - A weekly Diplomacy newsletter. Includes past issues and the form to add yourself to the mailing list.
Postal Diplomacy Zine Archive - My archive of postal Diplomacy zines, starting with the first issue of the first zine ever - Graustark #1
UK Diplomacy Zine and Variant Archive - Stephen Agar's archive of UK postal Diplomacy zines
and many Variants (new updated link)
Diplomaticcorp.com - A play-by-email community. Always a standard game and many variants to join.
Dipwiki.com - A growing Diplomacy Wikipedia, with a terrific variant section too.
Diplomatic Corps - Lots of links and information. Very dated, not sure when it was updated.
Windy City Weasels - Web site for the Chicago-area Diplomacy group, which is VERY active, probably one of the most active in the entire U.S.
Bay Area Diplomacy - Web site for the B.A.D. Ass San Francisco-Bay area Diplomacy club, also very active.
Diplomacy Games - A Diplomacy-focused podcast, including most or all of the previous episodes.
Play Diplomacy - Web site with free Dip and Gunboat games
Backstabbr - Web site with free Dip and Gunboat games
NADF - The website for the North American Diplomacy Federation
Diplomacy Broadcast Network - The DBN Youtube Channel, with news reports, turn-by-turn tournament coverage, and much more