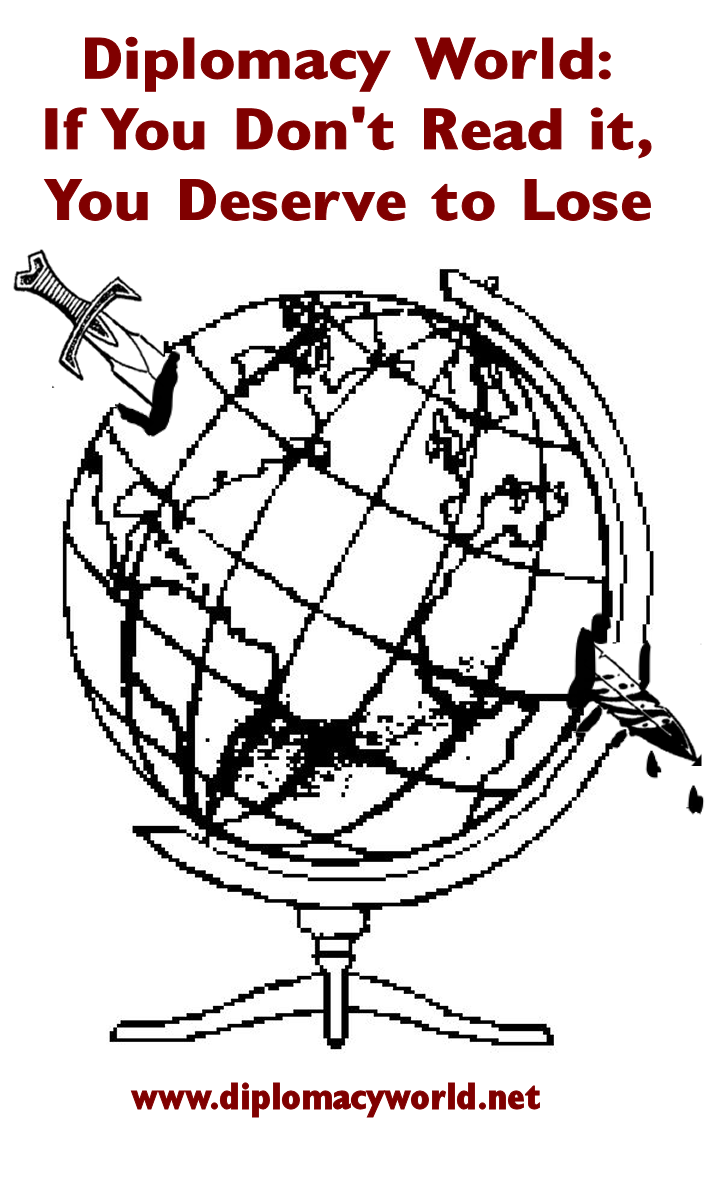 GothCon XXXI – Stabbing in Sweden
by Dennis Andersson
GothCon is the only convention in Sweden which regularly hosts a Diplomacy tournament. This year we weren't expecting very many players as the Swedish hobby has been silent for a while. On the first day 14 players showed up, a fair number considering the circumstances. Among the more well-known players were Tage Bengtsson, Tommy Larsson and Geoff Bache. The first round hosted no surprises as Tage and Geoff topped their tables. Interestingly they both played Russia (collecting 16 and 14 Supply Centers each, respectively).
The games finished fairly early thanks to use of the DipTimer program and reasonable deadlines. Afterwards we were able to socialize and play a few other games, such as Memoir'44, Puerto Rico and Roborally. We also tried out a new variant of Diplomacy that I invented a couple of years ago. It was meant to be played by two players only, but since I found no reason it couldn't be played with more players we decided to try it. Actually, we were 8 players when the game started (a few dropped out as we went on since they had other appointments to attend to).
The concept of the variant is that you draw a random power to play before the game starts. This power is secret. For each turn every player randomly draws another power to write orders for. The objective is of course to have your secret power win the game. The exact details of the variant are the topic of another article. Anyway, play testing showed that a lower number of players are optimal, say 2-4, maybe 5.
Day two started out by the return of a well-known stabber Björn Westling, who decided to play at least two rounds. Also, this round there were two tables even though Geoff and a few others decided to sit out and do something else. Tage Bengtsson again topped his table, this time with a great score of 16 as Austria. The draw for me was the most difficult I could imagine, being sided as Russia against Westling as Turkey and three times Swedish champion Larsson as Austria. Thanks to a good start I managed to solo on 20 SCs already in 1906, the most dominant solo I've ever had against this level of opposition. That was the third major victory for Russia in four tables, and on the fourth table, the one where Tage won as Austria – Russia finished second with 13 SC. Russia was having a great tournament!
After pizza and beer, the third round started off on Saturday afternoon. This time Russia felt a reversal of fortunes, facing tougher opposition and being eliminated on both tables. 1999 champion Tobias Bende won on his table as Italy with 12 SC's while the second table ended in a three-way split at 7 SC's between the central powers Italy, Germany and Austria (Tage Bengtsson, Samuel Karlsson and Björn Andersson). Note Tage's strong qualification with 2 wins and a 3-way shared in his three rounds.
The scoring system used was C-diplo. Your Total Score equals your top two-and-a-half scores plus double your score from the top board, with places 1 through 3 reserved for the top three players on the top board.
We knew well beforehand that a few of the qualified players were unable to participate in the top board, but finally we managed to get 7 players to fill the board – the last player to the final was actually ranked 13th after 3 rounds.
The top board faced a strong vanilla pact between England and Germany who swept the west side of the board and forced well into Russia before England executed the stab that had to come. So, the game became a slug fest with England and Turkey racing speedily for the win. Austria and France were eliminated rather quickly which left Italy, Germany and Russia to fight for the third place in the end game. This led to an unusually high score for the top 2 and a remarkably low score for third place. Geoff Bache won (England, 15) before Tommy Larsson (Turkey, 13) and Marcus Björkander (Germany, 3).
All in all, there were 24 players participating. A handful of them were beginners being introduced to the game. One of them, Samuel Karlsson, deserves special mention here as he managed to take a share of a 3-way on his first (and only) game of Diplomacy. Well done Samuel! Full scores, statistics and opening moves are available at http://www.europdip.eu .
Games were awarded as prices for the top three players in an informal ceremony after the last round. First price, a copy of Louis XIV, was awarded to Geoff and a short introduction to this excellent game was the finale for my second GothCon.
It was decided that the Swedish NDC is to be played in Borås, November 2nd – 4th. This will also be the Swedish step of the European grand prix. Tournament director is Tage Bengtsson. Probably this will be the only other Diplomacy tournament in Sweden this year. GothCon will as usual be back next Easter – perhaps with some foreign attendance?